Corporate Online
A suite of online transactional banking services for corporations and governments.
About Corporate Online
Westpac Corporate Online is an internet-based electronic platform, providing a single point of entry to a suite of online transactional services specifically designed for major Australian, New Zealand, Pacific and international corporations and government bodies.

The future of transactional banking
Corporate Online continues that tradition, delivering business-critical services online, to give you the following benefits in your transactional banking:

Control
View your accounts status online at a glance, with real-time balances and transactions
Manage staff member access so they can only see and action those functions you choose - or even be restricted to specific times during business hours
Take advantage of Corporate Online's best of breed security - with 128bit encryption and SecurID® Tokens.

Flexibility
Monitor your accounts whenever you require, wherever you are. Corporate Online's flexible internet-based access allows your employees to be in multiple locations
Add services or users as your business grows
Allow key third parties access to streamline communication.

Productivity
Minimise IT overheads for specialised equipment, upgrades, and backups compared to internet-based solutions
See your staff get straight to work - Corporate Online tasks and workflow have been carefully designed to make it easy and quick to take action
Simplify establishing access and managing passwords to Westpac services, through use of a single sign in.

Corporate Online services
Corporate Online's suite of transactional banking services allows you the flexibility to select the applications and features you require to suit your organisation.
Security
Corporate Online employs a 'best of breed' security model, utilising a range of protective technologies to guard your organisation's information, and to assist you in better management of the risk of fraudulent activity.

Encryption
Corporate Online uses the latest encryption technologies to protect your data: whenever you sign in to Corporate Online, no matter where from, a secure 128-bit SSL session is established between your computer and Westpac.

Tailored access
When granted access to Corporate Online, your staff members are established individually as users within the organisation. They are provided with their own unique customer number and password which are linked to your organisation.
This means their access and privileges can be customised, so they can only see and action those functions you choose. At sign-in only the appropriate menus and functions will be shown to them - enabling segregation of duties where required.

Strong authentication
Corporate Online delivers an extra level of security when authorising changes or making high value payments, using the SecurID® token.
How does the SecurID® token work?
It is issued only to staff you designate as 'authorisers'. To be issued a token, an authoriser usually is required to provide additional forms of identification on registration for Corporate Online
The token has a permanent serial number on its base. It also generates a dynamic security code on the display list that is valid for just 60 seconds
Both the token password and dynamic security code must be entered by the user when signing in to Corporate Online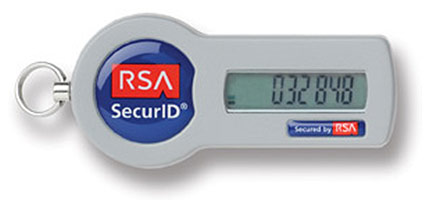 Business continuity planning
Corporate Online can provide your organisation with improved provision for business continuity and 'disaster recovery'.
As both Corporate Online data and software is hosted at Westpac, loss of your computer equipment (for example, through breakdown or theft) or of access to your buildings (e.g. through fire or flood) doesn't have to mean loss of access to your accounts or transaction services.
Security guidelines and training
Guidelines for managing internet security can be included as part of your training when your organisation is established with Corporate Online.

In addition, these Security Guidelines are always available on the Westpac website, for easy reference whenever required.
Contacts
To find out more information of the applications and features available in Corporate Online contact us on: